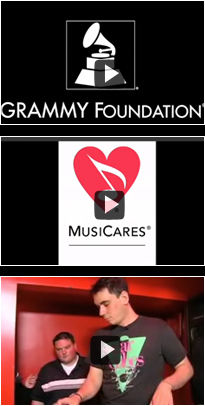 Inspiring the voices of today that will sing the songs of tomorrow. The GRAMMY Foundation cultivates the understanding, appreciation and advancement of the impact of music on American culture through music education programs, scholarships and grants.
For more information click here.

Assisting those who have made music their life's work, MusiCares provides a safety net of critical financial assistance and services for music people in times of need.
For more information click here.

To protect bidder privacy, when the price or highest bid on an item reaches or exceeds a certain level, User IDs will be displayed as anonymous names. For auction items, a bold price means at least one bid has been received.

Note: Anonymous names may appear more than once and may represent different bidders.


| Item | Start | End | Price | Title | High Bidder/Status |
| --- | --- | --- | --- | --- | --- |

Go see all current items for sale by this member.




---
View this member's Reviews & Guides.
View this member's My World page.
To create your own About Me page, click here.